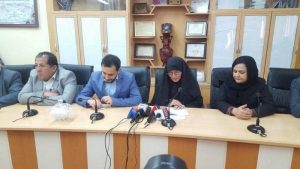 Herat provincial council (HPC) asked the government to seriously follow up the case of the attack on 209th Shaheen corps in Balkh province and said that traitors within the government must be identified and be executed.
According to (DID) press agency report, yesterday, members of Herat provincial council (HPC) during a press conference said that Herat residents are tired and have no more tolerance hearing bad news and irresponsible statements of some people who are riding on the kidney of the people and chanting against the government.
Sakina Hussaini, acting head of Herat provincial council addressed to foreign troops and said that follow better ways to train Afghan soldiers.
"Some as an infiltrator of Taliban are in the executive, legislative and judicial branches of the country that must be identified and punished," she added.
Meanwhile, Sayed Azim Kebrzani, a member of Herat provincial council, said that the country's high peace council is incompetent.
"The government of Afghanistan cannot bring peace through negotiations with the enemies," he stressed.
Mr. Keberzani urged the government to hang up all Taliban inmates who are currently in the country's prisons.
It is noteworthy that last Friday, more than 140 army soldiers were killed while coming back from 209 Shaheen corps mosque by Taliban infiltrators. The incident followed harsh criticism of the people to security officials across the country.