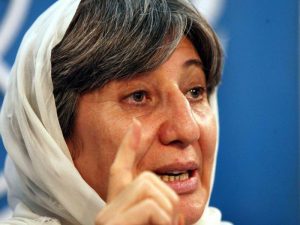 Sima Samar, head of the Afghan independent human rights commission said that Gulbuddin Hekmatyar should put aside his past views and should fit himself to current conditions.
According to (DID) news agency report, Ms. Sima Samar has said that Hekmatyar should give up his past views and respect all current achievements.
She also said that 'the government should put an end to the culture of impunity and enforce the law equally to everybody.'
"The culture of impunity should be terminated in Afghanistan and whoever is guilty should be accountable," head of human rights commission added.
Gulbuddin Hekmatayr, head of Hezb-e-Islami in Afghanistan arrived in Jalalabad earlier this week, after 20 years of exile.