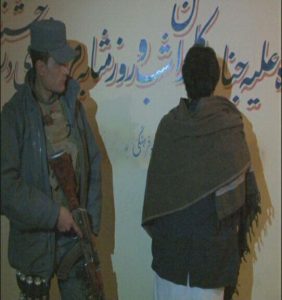 Police in western Herat province detained a professional terrorist in PD-9 of the city on Monday.
"The terrorist is a resident of Bala Murghab district of Badghis province," said Abdulahad Walizada, spokesman of Herat police.
"The intelligence personnel arrested the terrorist in 9th police district," he added.
According to the spokesperson, the detained man was a member of Taliban group and had key role in assassinating police officials.
The arrested terrorist admitted to assassinating security forces, working with Taliban and transferring ammunition to the group.
The Herat police spokesman said the investigation ongoing.