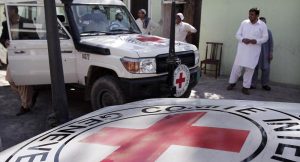 A foreign woman working for the International Committee of the Red Cross (ICRC) has been shot and killed by a patient at an orthopedic clinic in northern Afghanistan, official say.
It was not immediately clear if the attack was politically motivated or related to a personal dispute.
Sher Jan Durani, a spokesman for Balkh police chief, says the shooting took place in the clinic in the city of Mazar-e-Sharif.
The attacker and another suspect have been arrested," Durani added.
ICRC spokesman Ahmad Ramin Ayaz confirmed the attack, but could not provide further details.