Latest News
IDB backs Kabul ring-road project with $74mn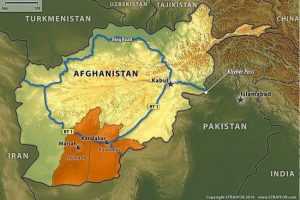 The Islamic Development Bank (IDB) provides up to $74 million to Afghanistan to construct the Kabul City ring-road, BNA reported the other day.
The contract to pay the loan was signed by the ministry of finance with the IDB deputy governor in Kabul, where the ring-road expected to be asphalted has been estimated to cost up to $300 million, the $74 million of which has been provided by the Islamic development bank, said the agency quoting the head of finance ministry's aids office, Mustafa Arya. Quoted from Kabul times.
The ring-road has been said to connect Kabul-Kandahar highways to Logar in the south and connect Kabul-Jalalabad to Kabul-Mazar and return to Kandahar in the south, said the agency.
The first phase of the project costing $110 million is expected to be kicked in the near future and according to Sayed Aqa, deputy to the IDB governor, the loans would be repaid within 25 years by the government of Afghanistan.