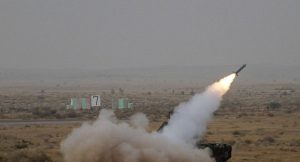 India has successfully test-fired its third generation anti-tank missile at the Pokhran range. Developed by the Defence Research and Development Organization (DRDO), the Prospina missile is claimed to be far superior to Javelin of the US and Israeli Spike missile.
According to (DID) news agency report, Prospina, which has 'fire & forget' and 'top attack' capabilities, will be highly supportive to the mechanized infantry and airborne forces of Indian Army. The test also comes a few days ahead of Indian Prime Minister Narendra Modi's visit to Israel. Quoted from (Sputnik).
"The Fire and Forget 3rd generation ATGM Nag is incorporated with many advanced technologies including the imaging infrared radar (IIR) seeker with integrated avionics, a capability which is possessed by few nations in the world. The capabilities of the top attack ATGM Nag is unique in nature and in today's mission it successfully destroyed the target," India's Defense Ministry announced on Tuesday evening.
"The successful flight test of 3rd generation ATGM Nag further strengthens the country's defense capabilities," Dr. G. Satheesh Reddy, scientific advisor to country's defense minister & Director General Missiles and Strategic Systems, said.
If Army officers are satisfied with Prospina, the Indian government is likely to prefer it against any foreign missile.