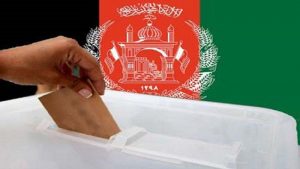 Afghan politicians should not provide grounds for foreign intervention in the electoral process. This happened in the 2014 presidential election, and the consequences of that intervention are now clear to the public in Afghanistan. In that time, two electoral teams claimed victory in the election. At the height of the differences, the International Community and the USA stepped in, separately spoke with Ashraf Ghani and Abdullah which led to the formation of the national unity government (NUG) for the first time in the country.
On Friday, the United Nations announced that 40,000 civilians have been killed in Afghanistan in the past 4 years. The figure is shocking, indicating that the NUG is not able to provide the security of the people.
According to former president Hamid Karzai, the Americans should not interfere in election affairs. Mr Karzai believes that the White House is pushing to interfere in the election to set up a puppet government.
Now, on the eve of the parliamentary and presidential election, it seems the ground is roughly prepared for the interference of Americans in this process. Disputes between the political parties and the IEC and the government on how to hold the election have undoubtedly paved the way for Washington meddling. It seems the differences are rooted. The political parties accentuate on fundamental reforms demanding change in the electoral system; a demand that has not been taken seriously by the IEC and the government so far.
The parties want biometric for election. The Grand National Coalition has recently revealed that electoral stickers have been installed on more than one million fake national ID cards (tazkira).
The election commission announced that nearly 60 sticker books have gone missing.
Some political faces and election institution observers believe that missing electoral sticker books by the election commission is an excuse, the commission wants to shun the burden of blame.
However, if the political parties and the government do not agree on how to hold the elections, American involvement in this process is certain and this should not be allowed by Kabul politicians. Presently, president Mohammad Ashraf Ghani should immediately agree with political parties on how to hold the election, and by forming an electoral consensus, ease foreigners that cannot intervene in the election.
The public in the country discusses an address, saying that America will intervene in the election again. The people in the 2014 presidential election observed that foreign countries, in particular, the United States, has a political approach in a democratic process by choosing them.
People's lack of confidence in the election is one of the reasons why people do not participate in the voter registration process. People remember what happened in the last election, and do not like to have a massive presence the same as in the previous period.
Jalal Faramarz – (DID) Press Agency