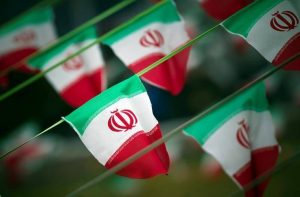 Iran put a ballistic missile on display as thousands of people marched on Saturday to mark the anniversary of the 1979 seizure of the U.S. embassy.
Islamic Republic of Iran displayed a ballistic Missile, marking the anniversary of the 1979 US embassy takeover.
"All the governments confirm that the American president is a crazy individual who is taking others toward the direction of suicide," Ali Shamkhani, secretary of the Supreme National Security Council said.
"Trump's policies against the people of Iran have brought them out into the streets today," Shamkhani added.
According to Reuters, the Iranian leader Ayatollah Sayed Ali Khamenei told the Russian president Vladimir Putin during his visit from Tehran that Tehran and Moscow must step up cooperation to isolate the United States and help defuse conflict in the Middle East.
Iran and the United States severed diplomatic relations soon after the 1979 revolution, during which hardline students seized the embassy and took 52 Americans hostage for 444 days.