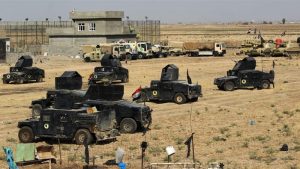 Iraqi security forces have launched a "major operation" in the Kurdish-held region of Kirkuk, advancing towards oil fields and a strategic military base, according to Kurdish and Iraqi officials.
The army captured several positions south of Kirkuk, including the North Gas Company station, a nearby processing plant and the industrial district south of the city, an Iraqi military statement said on Monday.
"Forces are continuing to advance," it said. Quoted from Al-Jazeera.
Meanwhile, an Iraqi Kurdish commander said the fighting with Kurdish forces caused "lots of casualties".