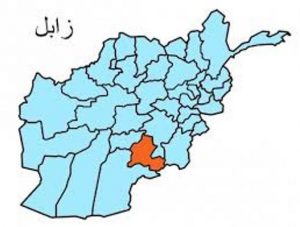 Local officials in Zabul province say that "Khalid Akhondzada," general commander and founder of Daesh (ISIS) group was arrested in a joint military mission in Zabul province.
Last night, 6 members of ISIS were killed during a mission which was conducted by Afghan military and resolute support forces in Khak-e Afghan district, According to 1 TV report.
The mission strongly hurt Daesh group in the province and such missions will continue, Sediqullah Saberi, commander of army regiment in Zabul province told reporters.
"Khalid Akhondzada is accused of taking 31 citizens hostage, which had been taken place in Kabul-Kandahar highway last year," Mr. Saberi added.
Zabul is located in South West of the country that Daesh group has extensive activities in Khak-e Afghan, Daichopan and Arghandab districts of the province.