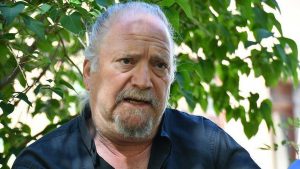 "Israel, the "occupier" intends to change the religious, historical, and political position of Al-Aqsa mosque with its recent actions," a well-known Israeli musician and artist Dror Feiler in an interview with Anadolu news agency said.
"Israel intentionally wants to step up tensions. This country initiated its action to change the location of Al-Aqsa mosque in 2014," he added.
Feiler, who moved toward Ghaza, accompanied by the human rights activists of Sweden and Norway to strip Ghaza blockade by Israel, added: "indeed, despite the fact that this country knows the outcome of the measure, it prefers to carry out such actions. I hope that we will always stop the Israeli actions with a proper and effective response."
"There is a point that no one pays attention; those who were killed by Israel, had Israeli citizenship, but the media did not pay attention to this issue," he said.
"It was amazing for me. Of course, Israel wants to take advantage of every chance and use this incident by accusing Palestinians," the Israeli artist said.