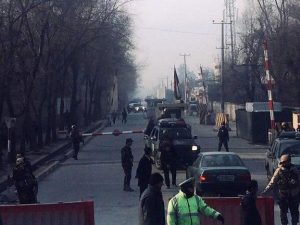 At least 6 civilians were killed and 3 others wounded early Monday morning during a suicide attack at Abdul Haq square in Kabul.
According to sources, Daesh terror group claimed responsibility of the assault.
"The target of the suicide bomber is unknown," said Najib Danish, a spokesperson for the ministry of the interior affairs.
The suicide attack took place near Afghanistan's intelligence agency when the employees of the agency were entering the building; but national directorate of security has not commented yet regarding the issue.
Suicide attacks have changed to a social-security problem in Afghanistan and worried all citizens of the country.