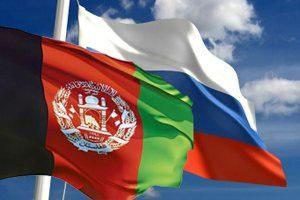 The government of Afghanistan has decided to attend a meeting by the participation of some regional countries about the peace process of Afghanistan, hosted by Russia, ten days later.
While, new coalitions are being formed in the region, Moscow plans to host the meeting of peace on April 14th.
At the first meeting in Moscow, Afghanistan did not have any envoy and the USA was absent, although had been invited.
Yesterday, Shah Hussain Mortazavi, acting head of presidential spokesperson's office at a press conference in Kabul, said that "any meeting which is related to Afghanistan, a representative of Afghanistan must be there. In the absence of Afghanistan, no country can decide about us; because of that Afghanistan will send a delegation to Moscow's meeting."
Moscow's conference will be held focuses on Afghanistan's security and its outlook, representatives of Central Asia countries like, China, India, Iran, Pakistan and America have been invited, too. In the meantime, but the US has said that it will not send its agent to the meeting.
Maria Zakharova, a spokeswoman for the Russian foreign ministry in reaction to America's prevention to attend the meeting also said: we express regret, that Washington has refused our invitation to participate in the peace conference of Afghanistan, because America can play an effective role in ending the war in this country.
"We call on the US upon it had shown interest in participating at the meeting before, so that to attend in this round talks, but they also rejected this invitation." She added.
It is said that Russia reinforces the Taliban, in order to prevent Daesh (ISIS) militants from entering into Central Asian countries, so that to fight against Daesh. But recently Zamir Kabulov, Russia's representative in Afghanistan, said that 'Taliban's condition for the withdrawal of foreign forces from Afghanistan is acceptable.'
However, the government of Afghanistan asked countries in the region to be in touch only with the legitimate government of the country.
"Afghanistan is not eager to be changed into opposition field of other countries' interests, therefore, we are seeking to tie the interests of countries. Mr. Mortazavi said.
"Our emphasis is that the relations of countries in the region be state-centered with Afghanistan and based on mutual respect." Mortazavi added.
According to the government of Afghanistan, as terrorist is a threat to Afghanistan; it can be dangerous for countries in the region too. However, a Russian military delegation has recently visited Pakistan's tribal area; where, Taliban and other terror groups are funded, equipped and sent to fight in Afghanistan, according to Afghan government.
It is said that as getting close to Moscow's conference, Russia is trying to be active in equipping and arming Taliban militants and intensifying conflicts.