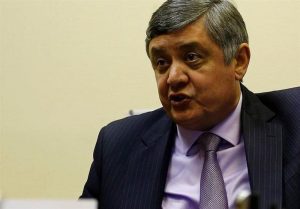 Yesterday, Russia denied statements of a U.S general about the possible Russian support to Afghan Taliban group and said it was a lie and nonsense.
Zamir Kabulov, special representative of the Russian president in Afghanistan in response to the allegations of the US general told Russia's (RIA Novosti) news agency that it is meaningless and said its aim is "to justify America's political and military defeats in Afghanistan war." Quoted from (Radio France).
It is noteworthy that on Thursday last week, Gen. Askaparvty, commander of NATO forces in Europe, told at a meeting of US Senate armed services committee that the influence of Russia on Taliban has increased and it is likely that Russia is helping this group.
"I have recently witnessed Russia's influence (on Taliban); the influence that does not just limited to communication and it is probably covers equipment aid, too." Commander of NATO forces in Europe added.
While, in December 2015, Zamir Kabalov had said that the targets of Russia and Taliban in the fight against Daesh (ISIS) correspond together.
Russia has recently stressed that its contacts with Taliban focuses on securing Russian citizens in Afghanistan, but to end the war, Taliban group should be included in Afghanistan's peace talks.