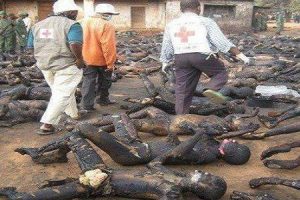 Rohingya children have been beheaded and civilians burned alive amid claims that Myanmar's military forces are committing "genocide" against the Muslim minority in the country's western Rakhine state.
Around 60,000 refugees are believed to have escaped over the country's western border into Bangladesh in a just a week.
The British Foreign Secretary Boris Johnson urged to end the violence and called on Aung San Suu Kyi, Myanmar's state counsellor to do something about the event. Quoted from Independent.
On the other hand, Turkey's President, Recep Tayyip Erdogan, has gone much further, accusing Burma's forces of genocide, saying those who turned a blind eye to events were complicit.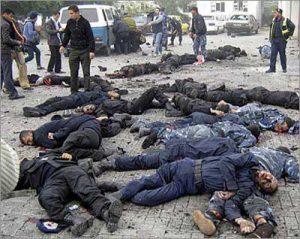 Observers believe the number of displaced people is likely to increase.
It is worth mentioning that massacring Muslims in Myanmar followed international entities' reactions and a number of countries condemned killing Muslim people in Myanmar.
The Myanmar's military said 400 militants had been killed in clashes with their forces.