NATO's chief says allies have agreed to send more troops to Afghanistan, to help train and work alongside the country's security forces.
Secretary-General Jens Stoltenberg said Thursday that "15 nations have already pledged additional contributions." Quoted from (AP).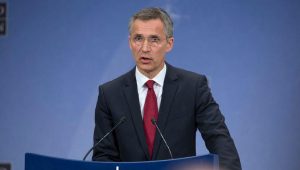 He said he expects other allies and NATO partners to pledge more contributions at a meeting of the military alliance's defense ministers in Brussels later Thursday.
Britain has offered around 100 troops.
Stoltenberg said the increase does not mean that the alliance will once again combat the Taliban and extremist groups in Afghanistan.