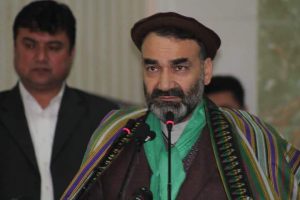 The Afghan central government vowed Ata M. Noor's signature does not have credential amid tensions in relations between Kabul and Balkh province.
"No letter and suggestion from Balkh province having Ata M. Noor's signature credible and will not be approved," leaders of the National Unity government said. But the powerful Balkh governor Ata M. Noor in response to the statement, said: "No one except he himself allowed to work as Balkh governor."
"If the salaries of Balkh employees are not paid, it will be implemented by the revenues of Hairatan customs port," Mr. stressed, warning the government.
However, Munira Yusufzada, the spokeswoman for the independent local organs said, "the signature of a governor who resigned or replaced, will no longer official for the local organs and ministries."
Tensions between ARG palace and Balkh seems to have entered a new phase. According to analysts, this is the second step taken by ARG palace toward the north of the country.
Although, at first it was believed the tensions will soon end, now, the second step of ARG palace indicate it will move on.
Balkh province is a key region of the north of Afghanistan that according to analysts, the project of ISIL will be implemented in this province.