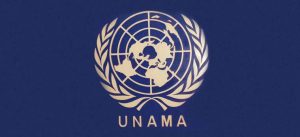 More than 5 million Afghan citizens are immigrant and seek refuge outside the country, UNAMA has recently said in a report.
According to DID news agency report, UNAMA said in its recent report that out of 4 Afghan citizen, one is displaced due to various reasons including civil war.
The UN chief Tadamichi Yamamoto said at a press conference in Kabul that civil war has displaced a large number of Afghan citizens.
"About one fourth of Afghans have been displaced in his lifetime, 552,200 Afghan had returned to their country in 2016. Nearly 394 Afghan returned to Afghanistan which means 70 percent that 7000 were undocumented," he said.
On the other hand, Afghan minister of immigrants and repatriation Sayed Hussain Alemi Balkhi announced the final figure of immigrants outside the country.
According to Mr. Balkhi, more than 5 million Afghan citizens are immigrant or asylum-seeker.
According to the Afghan ministry of immigrants and repatriation, America and Australia host 519 thousand and 273 Afghan citizens, and 487 thousand and 399 asylum-seeker are in Europe which their verification problems have been resolved and some asylum applications are being investigated.
"Iran which hosts over 2 million Afghans that one million are undocumented and threatened with forced deportation, and nearly 700 thousand other are registered by the Iranian government, has the largest Afghan refugee population," Minister of immigrant added.
"Pakistan hosts about one million and 947 thousand Afghan refugees of which 700,000 are undocumented, but more than 300,000 are legally registered in that country and the process is ongoing," Mr. Balkhi said.
However, other Asian countries especially Arab countries have also witnessed Afghan refugees which two million Afghan refugees have returned to the country during past three years.
Akhtar Suhail – (DID) news agency
Translated by Taher Mojab