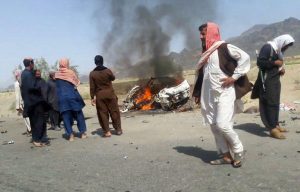 In the hours before he was killed in an American drone strike, Mullah Akhtar Muhammad Mansour, then the Taliban leader, knew something was wrong.
"He knew something was happening," a former Taliban commander, who is close to Mullah Mansour's inner circle, said in an interview. "That's why he was telling his family members what to do and to stay united." Quoted from New York Times.
The account was complemented and supported in interviews with two senior Afghan officials who have conducted their own investigations into the Taliban leader's death — Haji Agha Lalai, presidential adviser and deputy governor of Kandahar; and Gen. Abdul Raziq, the police chief of Kandahar Province.
According to analysts, Pakistan most likely engineered Mullah Mansour's death to remove a Taliban leader it no longer trusted.
"Pakistan was making very strong demands," the former commander said. "Mansour was saying you cannot force me on everything. I am running the insurgency, doing the fighting and taking casualties and you cannot force us."
There is little chance of anyone speaking out, the former commander said. "Ninety percent of the Taliban blame the Pakistanis," he said. "But they cannot say anything. They are scared."
Mullah Mansour had resisted orders from Pakistan's intelligence agency, the ISI, to destroy infrastructure — schools, bridges and roads — to increase the cost of the war for the Afghan government.
Critically, he wanted to devolve more power to regional Taliban commanders, allowing them to raise their own funds and make their own decisions, in order to own the Afghan nationalist cause and loosen Pakistan's control over the insurgency.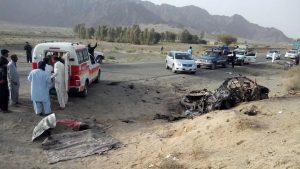 Others with close knowledge of the Taliban, including the former Taliban finance minister and peace mediator Agha Jan Motasim, said that Mullah Mansour was ready to negotiate and had sent top representatives to successive meetings in Pakistan.
"Ten days before he was killed he sent messages to villages and to commanders asking them to share their views on peace talks," said General Raziq, the police chief of Kandahar Province, who knows the movement well.
"There were reports that he may have wanted to escape," General Raziq said. "We knew one month before that Mansour was ready to make peace."
The Taliban had freedom of movement in the border regions with the tacit agreement of Pakistani security forces, the former Taliban commander explained. Anyone armed with a Kalashnikov, or just a walkie-talkie, could pass where ordinary civilians could not, he said.
But his reception at the border had worried Mullah Mansour.
He called his brother and spoke to him and family members for 45 minutes, the former Taliban commander said. He also called a close friend in Quetta and asked him to go around to his brother's house with a message to expect guests that night.
Six hours into the journey, near the small town of Ahmad Wal, where the road runs just 20 miles from the Afghan border, Hellfire missiles fired by an American drone tore into the car, first hitting the front and then striking the body.
At the time, President Barack Obama and other American officials and diplomats expressed satisfaction.