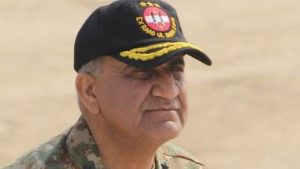 Afghan ministry of defense vowed the Pakistani army chief Gen. Qamar Jawed Bajwa is set to officially enter Kabul after NATO secretary general and US defense secretary visited Afghanistan.
"The Pakistani army chief of staff will officially visit Kabul," said a spokesman for defense ministry Dawlat Waziri.
Bilateral cooperation, border problems, counter terrorism and Afghan peace process are the issues that will be discussed.
President Ghani had previously called on a state-to-state negotiation with Pakistan, saying that Afghanistan needs peace with Pakistan.
The Pakistani government has traditionally been accused by the Afghan government of supporting anti-Kabul rebels, but the US sharp critique from Islamabad of backing terrorism has pushed the country to a new phase in the region.