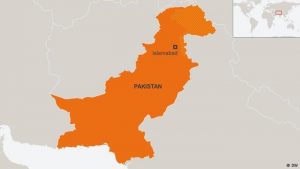 The emergence of radical groups with proven terror ties in Pakistan's politics, has further increased concerns in the country.
Taj Haider, one of the prominent and founding members of the opposition Pakistan People's Party (PPP), told VOA the country is again seeing the trend of extremist groups camouflaging themselves to enter into politics.
"Religion and politics cannot go hand in hand, but unfortunately this is our new reality. We have seen the recent by-elections in Lahore and Peshawar where militant-turned-political parties were able to mobilize people and gather votes," Haider said.
"And these so-called new political parties, with proven terror records, look determined to contest the upcoming elections in 2018," he added.
According to Pakistani analysts, many other political parties are also agitated and wary about the recent political changes that has allowed radicalized groups to enter the political arena.
The extremist groups are gaining strength in Pakistan while the U.S president Donald Trump in his strategy on Afghanistan and south Asia, read Pakistan as state sponsor of terrorism.
This comes as the Trump administration is strongly considering to withhold $255 million in aid that it had delayed sending to Islamabad, according to American officials, as a show of dissatisfaction with Pakistan's broader intransigence toward confronting the terrorist networks that operate there.