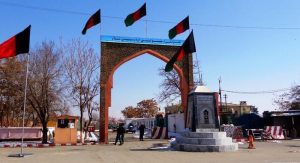 Police command in Ghazni province vowed that a group of Pakistani citizens is making mines in mosques and schools of "Andar" district, then plant them on the roads.
"15 Pakistani citizens who are skilled in making mines have positioned in mosques, in Qala-Saeed, Nani, Mustofi villages and Noor ul-Madares school related to Andar district of Ghazni province." Sputnik news agency, quoted from the press office of Ghazni provincial police command.
The police command in Ghazni province attached a picture to its statement released and claimed that it is the photo of mines constructed by Pakistani citizens, which have been made in Haji Nazar mosque in "Qala-Saeed" village of Ghazni province.
It is noteworthy that police command of the province urged the people to cooperate with the security forces in this regard.