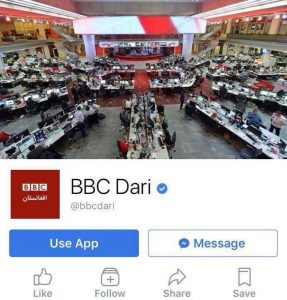 There are reports that BBC news service has established BBC Dari branch and separates Dari from Persian.
It is said that Farsi publications of BBC for Afghanistan will change its name to BBC Dari which has been faced a sharp reaction by users of social networks in Afghanistan.
"BBC is a divisive network and generally fight against the eastern culture," said Jqub Jasna, a university teacher.
According to him, it must be protested against animosity of BBC Channel.
On the other hand, many social network users in Afghanistan have sharply reacted to the BBC move, saying there is no need to set up a section called BBC Dari while there is BBC Persian; because it is one language with many dialects.
A facebook user wrote on his page: "if this channel wants to focus on dialects, then it should set up BBC English, BBC American English, and BBC Latin English.
The arguments on separating Dari and Farsi have recently become hot in Afghanistan which was mostly fueled by Hekmatyar and his son.