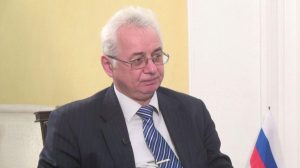 National Unity government formally asked from Russia to complete the 124 projects that remained unfinished since the former Soviet Union.
A number of the projects need Russia's aid to be completed and reconstructed again, like Polytechnic University and Salang Tunnel.
Officials from both countries talked and inspected the projects for reconstruction, president Ghani backed from the increase of Russia's economic cooperation and officials of Russia vowed their approval, too.
In the past, Russia had several times expressed its readiness to rebuild the country.
Now, Afghanistan is in serious need of financial help and support from major countries and Russia's economic cooperation could have good effect.