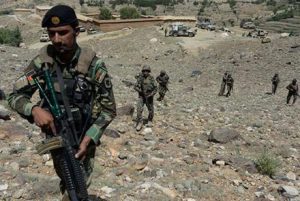 Afghan security forces regained control of Ghor's Taywara district on Thursday morning, local officials confirmed.
Officials said security forces regained control in a military operation. However, they did not provide further details.
Early Sunday, there were reports that the Taliban killed dozens of doctors and patients at the Taywara hospital after taking the control of the district.
Mohammad Eqbal Nazami, provincial police spokesman said that Taliban killed doctors and patients in the local hospital including women and children.
The Taliban said on its Twitter page that it had seized control of the district and that it had inflicted a heavy casualty toll on security forces.