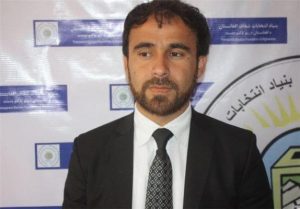 Following an investigation into how the parliamentary election held in 33 provinces of the country, the CEO of Transparent Election Foundation of Afghanistan (TEFA) vowed Sunday that the electoral commissions should seriously work in relation to separating the black and white votes, ensuring electoral justice, and achieving a desirable outcome.
"it is hard to distinguish black and white votes due to lack voter lists and a hundred percent availability of the biometric devices," said M. Naeem Ayubzada, the chairman of TEFA in a press conference in Kabul.
"If the electoral commissions do not succeed in addressing these issues, then the election will go to a crisis or the people's votes will be "the victim of political equations", Mr Ayubzada warned.
The chairman of TEFA expressed concerns over prolonging the process of counting the parliamentary votes, saying their investigations indicate that prolonging the declaration of the outcome, even violates the law of "declaring vote results".
"from the political point of view, it also seeks to slow down the counting process," he added.
TEFA president urged from the International Community to push the Afghan government to accept the people's pure votes, so that the people's votes would not be the victim of political reconciliations.