Afghan security forces killed a suicide attacker who intended to target army special forces using a vehicle laden with explosives, local officials said Tuesday.
---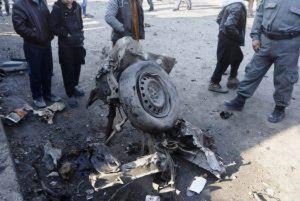 "The security forces shot down a suicide attacker around 11:30 am Monday morning (local time)," Helmand's governor's office said in a statement.
According to the statement, the suicide attacker intended to target country's special army in Marja district of the province, using a vehicle full of explosives.
This comes as Taliban group had also intended to blow up a security checkpoint by a vehicle full of explosives on Saturday this week, which was destroyed by the security forces.