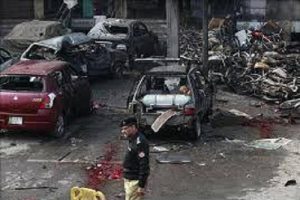 Yesterday (Sunday, May 28), dozens of Pakistani prominent religious Ulema issued Fatwa against suicide attacks and imposing religious law.
This Ulema who gathered together in international Islamic university of Islamabad from different areas of Pakistan, issued the Fatwa. Quoted from (Radio Azadi).
They held a session, representing from religious, Arabic schools, Pakistan's Ulema council and Karachi Darul Uloom.
"Mawlana Rafe Usman," "Mufti Munib ur-Rahman," "Mufti Naeem," "Mawlana Hamid ul-Haq" and others were among the Muftis and famous Ulema.
It is said that about 130 religious scholars have signed the Fatwa.