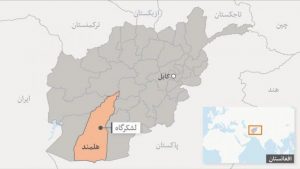 The suicide car bomb targeted Afghan army soldiers while leaving the base the launch military operations against the armed oppositions on Wednesday.
According to officials, at least 14 soldiers were wounded as the car bomb detonated close to 505 police zone in Lashkargah, the capital of Helmand province.
No group has yet claimed responsibility.