The Taliban leaders are consulting to announce ceasefire during eid ul-Adha.
---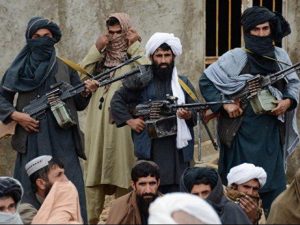 The Taliban leaders are consulting to announce ceasefire during eid ul-Adha.
They said no decision had been taken but senior leaders would meet either on Tuesday evening or Wednesday to discuss the option, Reuters reported, citing two senior Taliban officials.
If agreed, it may be announced in Ghazni province, where the Taliban say they control most of the districts around the provincial capital. According to Reuters.
The government said last month it was considering offering a ceasefire during Eid ul-Adha,
"Our friends are advising us that we should announce a four-day ceasefire for the upcoming Eid-al Azha so that the people of Afghanistan can peacefully celebrate their Eid like they did two months ago," one of the Taliban officials said.
"As usual there would be divided opinion on a ceasefire like we faced last time during Eid-al Fitr but our supreme leader Sheikh Haibatullah Akhunzada would then play his role and would either announce the ceasefire or may ask the fighters to continue their fight," said the official, a member of the shura, or leadership council.
According to the news service, another Taliban leader said he hoped their leadership might announce a ceasefire as last time it had helped win hearts and minds of the people of Afghanistan, with unarmed fighters and soldiers seen mingling on the streets of Kabul and other cities.
"The demand is for one week but our leadership may announce four days of ceasefire to enable the Afghan people to buy sacrificial animals and celebrate Eid-ul-Azha in a peaceful environment," he said.
Asked who the "friends" were, the first official said the Taliban had friends and allies in many parts of the world.
Taliban leaders say they have spoken directly to the top U.S. official on Afghanistan and Pakistan in Qatar, where the Taliban maintains a political office and a delegation traveled to Uzbekistan this month to discuss issues including peace.