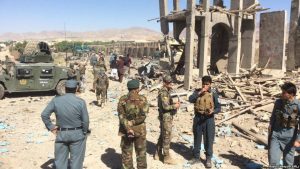 Today morning, Taliban attacked police headquarters in Paktia province.
3 police officers were dead and 5 others wounded as a result of clashes between police and the attackers, according to reports.
Battle still continues and the sound of gunfire can be heard in Gardez city. According to (Radio Azadi).
Paktia police headquarter confirmed that the attack began at 6:30 am (local time).
Taliban took the responsibility of the attack.