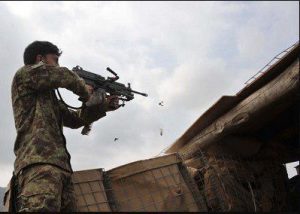 The Afghan security forces killed Taliban's key commander and detained 3 armed Taliban members in Maidan Wardak's Narkh district, provincial officials say.
According to DID news agency report, "A senior commander of Taliban group Haji Khan was killed and 3 others were arrested as a result of air and ground operation in Narkh district of Maidan Wardak province," the provincial police spokesman said.
He said that Haji Khan was a military commander of Taliban in Narkh district, who was involved in scaremongering activities. Last night, the security forces killed him around 3 am and detained 3 others in as a result of an air and ground operation.
It is noteworthy that the Afghan Special Forces – being backed by foreign troops – have increased their night operations and the oppositions have suffered heavy casualties.