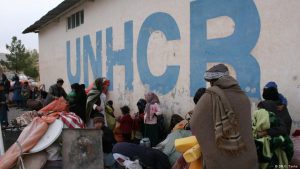 Hundreds of residents in western Farah province were displaced and rushed to neighboring provinces due to severe clashes between the armed oppositions and the Afghan security forces.
"Over the past three months, five to 10,000 people left their homes due to bloody clashes between the armed oppositions and country's security forces," said Shah Mahmood Na'imi, deputy to provincial council of Farah province.
"Taliban fighters have terrorist activities in villages of Farah province which forced the residents to travel to neighboring provinces," he added.
"Taliban and unemployment are the main concerns for villagers of Farah province," he stressed.
He further continued that if the process continues, all residents of the province may migrate to other parts of the country.
However, we have tried a lot to get the views and opinions of Farah's local authorities on this issue, but none of them agreed to respond.
This is not the first time that residents of Farah province leave their homes due to clashes between Taliban fighters and the security forces.