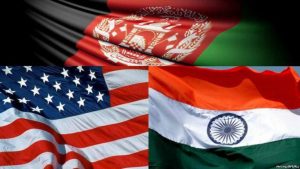 National unity government has welcomed the trilateral meeting of Afghanistan, US, and India, considering it momentous for the administration and the region.
"The meeting will be important for the government and also for the region," said deputy spokesman to the Afghan president Najib Azad.
The summit was offered by India and endorsed by Kabul and the White-house.
The trilateral summit has been posed by New Delhi while US new strategy on Afghanistan and South Asia read India's role prominent in bringing stability in Afghanistan.