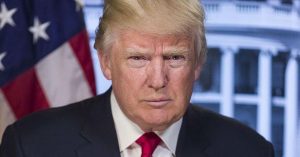 US president Donald Trump reacted against F.B.I, calling it a "biased" institution whose reputation is in Tatters; a move to defend himself.
New York Times newspaper wrote, as the F.B.I.'s Russia investigation draws closer to him, President Trump on Sunday unleashed an extraordinary assault on the nation's premier law enforcement agency, calling it a biased institution whose reputation for fairness was "in tatters."
The American source continued that in a series of early-morning tweets, Mr. Trump said the F.B.I.'s standing was now the "worst in history." The attack was one of the harshest in a generation on an independent agency that two days earlier had helped secure a guilty plea and a pledge of cooperation from the president's first national security adviser.
On the other hand, current and former F.B.I. officials, historians and lawmakers rebuked the president over his efforts to undermine the F.B.I.'s credibility as it investigates whether his campaign colluded with Russian officials to sway the 2016 election.
According to the source, a president who has positioned himself as devoted to law and order is now in a public dispute with the country's top law enforcement agents.
Meanwhile, Robert E. Anderson Jr., a former top spy hunter at the bureau, said the president's comments would have a dispiriting effect on F.B.I. morale, especially among those who are not involved in political investigations.
The tweet also drew a sharp rebuke from Mr. Holder. "The FBI's reputation is not in 'tatters,'" Mr. Holder wrote on Twitter. "It's composed of the same dedicated men and women who have always worked there and who do a great, apolitical job."
This comes as Michael T. Flynn, the former national security adviser on Friday, admitted that he had lied to the F.B.I. about his conversations with the Russian ambassador during the presidential transition.