Afghanistan is the best place for him to make an unexpected trip to visit US troops. There is this possibility that he might travel to US military base (in Afghanistan) a month later, during Christmas holiday, just like what Barak Obama.
---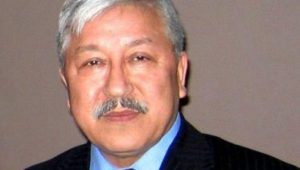 The tense relations of Donald Trump, who is the US army's chief of staff, like president Ghani, have reached a hot stage with generals and the body of the army. Trump does not like the army forces much and during the election campaigns, he had promised to call back the American forces present in various wars, especially in Afghanistan.
Although he was not able to carry out his promises, the disagreement with some army chiefs, sending 5,000 troops to the Mexican border to prevent the arrival of a few hundred Honduran immigrants (a political decision without any relation to the military's duties) and disrespect for the US military cemeteries in France and in America, has created a situation which is harmful to Trump.
Americans respect their army and soldiers. The media outlets again remind that Trump refused to go on the battlefield five times during the Vietnam War.
Trump cannot continue with this status. The army is popular particularly among his electoral base (conservatives). He can only end this situation by being present at a battlefield which includes US soldiers.
Afghanistan is the best place for him to make an unexpected trip to visit US troops. There is this possibility that he might travel to US military base (in Afghanistan) a month later, during Christmas holiday, just what Barak Obama did, and probably summon Ashraf Ghani to Bagram if negotiations with Taliban would have some developments.
If you remember, Barack Obama did this on his last trip to Afghanistan, but Hamid Karzai refused to go to Bagram and meet the US president at a military base. "if Mr. President wants, we will give a worthy welcome in the presidential palace," he (Karzai) said. (despite the fact, Ashraf Ghani went to Bagram airfield, not to meet Trump or Obama, but to meet the US secretary of state Rex Tillerson.)
From Dr. Karim Pakzad's page