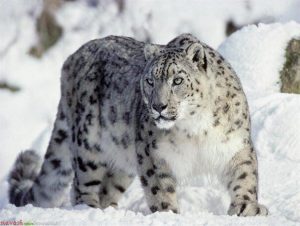 Irresponsible armed men killed two "snow leopard" in north east of Afghanistan, according to reports.
According to DID news agency report, irresponsible armed men killed two snow leopard late Saturday in "Zebak" district of Badakhshan province.
"The two leopards were killed when they entered a livestock place in Zebak district," said Sediqi La'lzad, the head of tourism and wildlife of information and culture in Badakhshan province.
"There are not enough facilities to maintain the environment of rare animals in Badakhshan province, which it threatens the lives of these animals," La'lzad added.
Snow leopard is considered as the world's rare animals and its generation is endangered.
Zebak and Ashkashm districts and Pamir's highland are the place for rare animals such as snow leopard, Marco polo deer, brown bear and scarce birds.
Over the past years, the government has repeatedly promised to protect the environment of animals in these areas, but so far has not had significant activity.