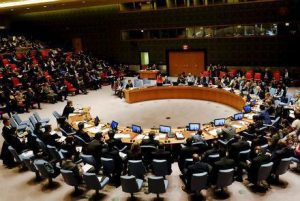 The UN Security Council on Wednesday has "condemned in the strongest terms the heinous and cowardly terrorist attacks" on Kabul in which 22 people were killed and 119 others injured.
According to (DID) news agency report, "The members of the Security Council reiterated their serious concern at the threats posed by the Taliban, Al-Qaida, Islamic State [Daesh] in Iraq and the Levant and illegal and armed groups to the local population, National Defense and Security Forces and the international presence in Afghanistan," the UN Security Council said in a statement. Quoted from (Tolo news).
"The members of the Security Council underlined the need to bring perpetrators, organizers, financiers and sponsors of these reprehensible acts of terrorism to justice, and urged all States, in accordance with their obligations under international law and relevant Security Council resolutions, to cooperate actively with the Afghan authorities in this regard," the statement reads.
On Wednesday, the Taliban insurgents attacked PD6 police headquarters in the western part of Kabul and one of the offices of the National Directorate of Security (NDS) in PD12 in east, killing 22 people and injuring 119 others.
The first blast occurred at a rear wall of the PD6 police headquarter building when a suicide bomber detonated his explosives-laden vehicle to blast open the way for other attackers to enter the establishment.
Other attackers entered the building following the first blast and the gunfire continued for at least six hours.
The second attack took in Arzan Qeemat area in eastern parts of Kabul after a suicide bomber detonated his explosive close a NDS office that killed two people and injured 15 other. All the victims are the NDS employees in the second attack, according to officials.
Taliban claimed responsibility for the attack and said their target was the police headquarters and a military school at the area.