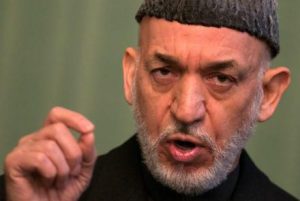 Former president of the country in an interview with a Russian news network said that America is in contact with the Taliban.
According to Mr. Karzai, Americans have visited and talked with the members of this group in Qatar and Pakistan and it probably continues in some other parts too.
He considered the U.S war against terrorism unsuccessful and added that Afghan authorities have also known about America's contacts with the Taliban.
"Terrorists' training centers are in Pakistan territory, but the people of Afghanistan are targeted by foreign raids," ex-president of the country said.
Hamid Karzai had strongly criticized America's policies in Afghanistan before too.