Latest News
UN slams Kabul hospital attack as reprehensible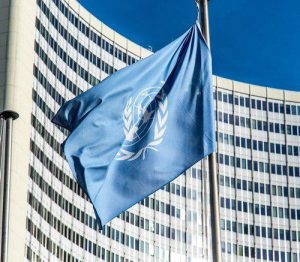 The United Nations has denounced the Daesh-claimed attack on a military hospital in Kabul, killing at least 30 people and wounding more than 50 others.
Pernille Kardel, acting head of the UN mission in Afghanistan, said: "This egregious and morally reprehensible attack targeted people at their most vulnerable, while they were receiving treatment…" quoted from (Pajhwok).
In a statement from UNAMA, the Danish diplomat said the attack also targeted medical staff. "This cowardly attack reflects a fundamental rejection of the most basic principles of humanity," she added.
The Sardar Mohammad Daud Khan Hospital treats sick and wounded members of the armed forces and their family members, and is the largest military medical facility in Afghanistan.
Dressed as medics, one of the attackers detonated a vehicle-borne improvised explosive device at the entrance to the hospital, letting several others armed with AK 47s, grenades and suicide vests enter the facility.
UNAMA stressed attacks on hospitals were violations of the international humanitarian law and might amount to war crimes. It asked all warring parties to respect and protect medical workers, clinics and hospitals.