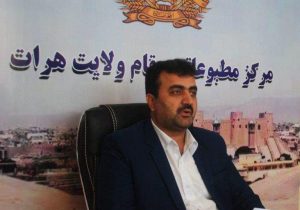 Herat's tribal officials are concerned over government's weak services along border of the province.
"Residents at border parts of Herat province have rare access to health and educational services," said Ahmad Haidar Zada, the head of ethnic and tribal affairs in a press conference.
Mr. Heidarzadeh criticized the lack of launching development programs in the border areas, saying unemployment has made the youth of these areas to travel abroad and even being attracted to terrorist groups and intelligence agencies in the region.
Meanwhile, Herat provincial office spokesman Jilani Farhad speaks of efforts to create ease for residents of the border areas in the province.
"Plans and measures have been taken to create facilities in Herat border areas," Mr. Farhad said.
It is worth mentioning that there are whispers of anti-government activities of some border residents of Herat province due to the lack of proper government consideration.