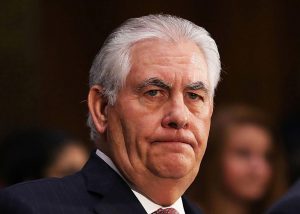 The US secretary of State Rex Tillerson will travel to Pakistan in the near future.
Weeks after Trump angrily accused Islamabad of providing safe haven to "terrorists," Secretary of State Rex Tillerson plans to depart for Pakistan. NDTV reported.
He will be followed by Secretary of Defense Jim Mattis, according to US and Pakistani sources.
However, Washington has long been frustrated by Pakistan's willingness to offer cross-border safe havens to Taliban and other terrorist groups fighting US troops in Afghanistan.