Latest News
World
Bob Corker:
US Troops to be in Afghanistan for another 10 Years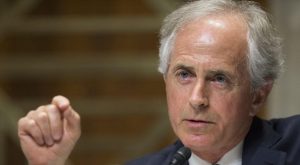 The US Chairman of the Senate Foreign Relations Committee Bob Corker vowed that American troops will remain in Afghanistan for at least another decade.
"Are US forces will remain in Afghanistan for another decade?" Sure, said Bob Corker, the head of the Senate foreign relations committee in an interview with NBC.
"The entire GDP of Afghanistan cannot support even their security forces," Corker continued.
This comes as US had previously vowed that it will deploy 3,500 more forces to Afghanistan, which the number of American troops will reach to 14,500 with this dispatch.