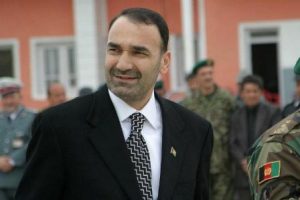 Chief executive of Jamiat Islami and a senior member of the rescue coalition Ata M. Noor stressed in a message released on the occasion of Eid-e Saeed Adha, saying we do not allow anyone to play with the destiny of the country.
According to DID news agency report, it has been said in the message that Afghan people demand security and having a peaceful life which the government is responsible for, but, despite paying attention, often conspiracies are devised to insecure people's lives.
In other part of the message, the government's colonialism in the field of management has been criticized and warned about its adverse consequences: "regrettably, Afghanistan is moving toward crisis and unpleasant changes, due to management weakness and the lack of a proper and reasonable strategy, as well as not paying attention to the views and ideas of country's elites and political movements."
Mr. Noor in his message on the occasion of Eid ul-Adha mentioned national unity among the country's ethnics and underlined that some circles in the administration seek sectarian division and rift among the country's residents in order to use them in their own favor.
Another important issue that was pointed in Mr. Noor's message are the stances taken by some circles and figures that have expressed ideas about the presence of ethnics in power and call the ethnic's share in power unfair.
It has come in the message in relation to the issue: "Jamiat-e Islami monitors the country's status beside the national coalition for the salvation of Afghanistan – which has a great public base – and will not allow anyone to play with the people's destiny.
"Any negligence to the fate of the people and plotting plans to insecure north of the country as well as defaming public figures is condemned to failure and is a wishful thinking that nothing will be left the designers but SHAME," Balkh governor further added.
Ata M. Noor's message on the occasion of the eve is released, while he had warned the central government before, to give up plotting plans and not to deteriorate country's situation more than this.