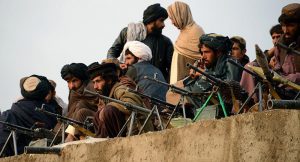 The European Union's ambassador in Kabul declared that selling Afghan equipment to Taliban is a 'disgrace' and will pursue it.
According to media, Franz – Micheal Mellbin, EU's ambassador to Afghanistan announced that donor countries will inspect the issue of selling military equipment to Taliban.
"It is sad that Afghan military equipment are sold to Taliban and will follow up this issue, we took measures to fight corruption," he added.
Ministry of defense has also said that it will pursue the issue of arms sales to Taliban.
On the other hand, Ghulam Rabbani, a member of Kunduz provincial council told (Tolo news) that there are ammunition vendors in many areas of this province.
Badghis's national security directorship had given notice about detention of seven policemen over allegedly selling military equipment to Taliban about two days ago. These soldiers had sold hundreds of government's bullets and military equipment to Talban in the last two years.