The White House has been closely following the current tensions between Balkh and Kabul, the White-House said in a statement.
---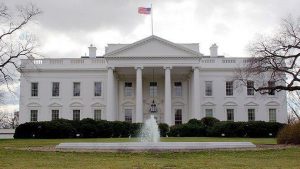 The United States calls on the parties involved to quickly and peacefully resolve this dispute over the transfer of authority to a new governor.
The continued impasse benefits only terrorists and Afghanistan's adversaries, the statement said.
"We believe that this dispute should be resolved in a way that gives Afghan citizens confidence that the appointment of a new governor strengthens security and the Government of National Unity's ability to fulfill its obligations to them. There is no space for violence in resolving this matter – or for any party to delay a resolution by putting their own interests before those of Afghanistan," it added.
The statement continued, this is an issue for Afghans to decide within the framework of their constitution, and in accordance with the rule of law and the principle of equality before the law.
Earlier, the US ambassador to Kabul also had comments on the legitimate powers of the country's president regarding the dismissal and installation of governors and other government officials that faced with a sharp internal reaction.
Although the United States has not yet clearly supported the ruling team there are speculations that a circle of power in ARG has counted on foreigners so far to implement their plans with their help.