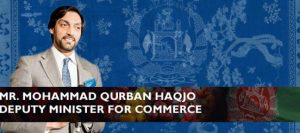 Afghanistan is receiving support from the World Trade Organization over the closure of the border crossing by Pakistan.
According to the Afghan Ministry of Commerce and Industry (MoCI), a WTO commission will assess Afghanistan's complaint over the sealing of the Torkham border by the Pakistani authorities on April 6.
"A number of WTO members have come out to support Afghanistan in this regard and this will possibly increase pressure on Pakistan," said Commerce and Industry Deputy Minister Qurban Haqjo. Quoted from (Wadsam).
Haqjo said that India is interested in expanding its trade relations and transporting goods via air cargo.
"A team of trade and Afghan government representatives will hold talks with India in the near future to confer on strengthening trade relations. India is also willing to pave the way for air transportation to transport goods to Afghanistan" said Haqjo.
Pakistan sealed the Torkham and Chaman crossings on February 16 following a series of suicide attacks that killed more than 130 people across the country. The Pakistani authorities blamed the violence on Tehreek-e-Taliban Pakistan and other armed groups.
The country's defense authorities claimed the border was being used "as a thoroughfare" by Pakistani Taliban fighters and decided to seal it in a bid to have a proper border management with Afghanistan.