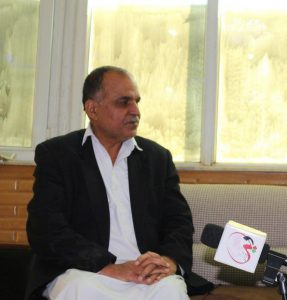 Abdul Rahman Oriya. A political expert and a former member of the Reform and Convergence team says, Dr. Abdullah could not represent the Reform and Convergence ticket well, saying he failed to safeguard the defined interests of this ticket in the national unity government agreement.
Abdul Rahman Oriya accused the government of not being fully aware of the situation in the Afghan community, saying one of the key factors behind the widespread fraud in the election, was that Arg's team feared of not wining.
"Mr. Ghani did not have information about the Afghan culture, therefore, he could not take people's votes in the past election; because he did not have a position among the people. He widely cheated during the election, but the fraud did not work alone and Mr. John Kerry in an agreement elected Mr. Ghani ad head of the national unity government," he said.
Mr. Oriya believes that president Ghani cannot be a representative of Pashtuns: Mr. Ghani cannot even talk on behalf of all Pashtun people; because most of Afghan Pashtuns opposed to Mr. Ghani.
In relation to differences between Abdullah and Ata M. Noor, he said: "Abdullah betrayed all of his friends and used all of his efforts to destroy his supporters, but he does not know that now, he has changed to a burnt ball in the game of unconscious elements of ARG palace."
According to this political expert and a former member of Reform and Convergence team, Abdullah had one year to defend the interests of his team but failed to fulfill Jamiat Islami's demands.
"Abdullah's weakness indicates that he cannot protect the interests of his team and get the right of his team, so his presence at the Hezb-e Jamiat Islami is not necessary," he added.
Most supporters of the executive director decided not to back up this body anymore due to Abdullah's weakness against ARG's politics.