A number of journalists at a gathering in Kabul called for their rights to be upheld, saying that journalists' names must not be misused.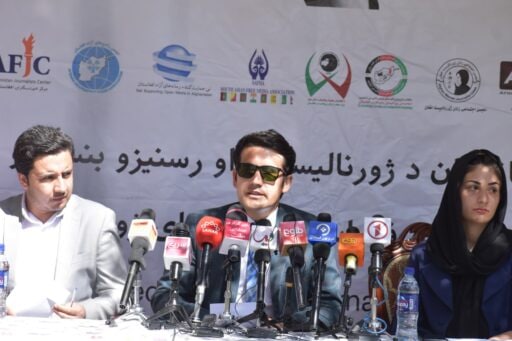 Last Wednesday, a number of Afghan journalists at a joint press conference with the Federation of Journalists said that national institutions supporting journalists and international organizations should support real journalists in Afghanistan.
"Our concern is that a number of institutions have been established in the name of journalists during the last seven months and have included individuals in the list and abused journalists' privileges," said DID Press journalist Rasoul Shahzad, on behalf of Afghan journalists.
Mr. Shahzad said that international organizations should work together to address the concerns of Afghan journalists.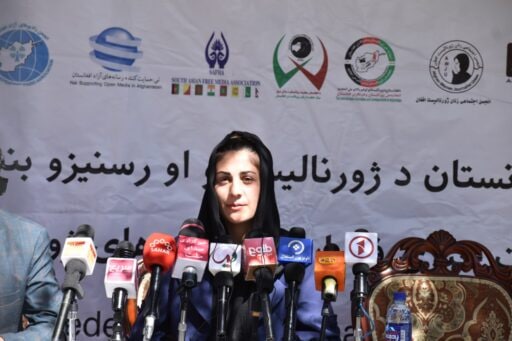 He added that journalists, who are working today in Kabul and in the provinces of Afghanistan with huge financial, economic and security hardships are real journalists, fighting for freedom of speech.
Mr. Shahzad further said that we are concerned about fake journalists who are being produced by some institutions in exchange of money.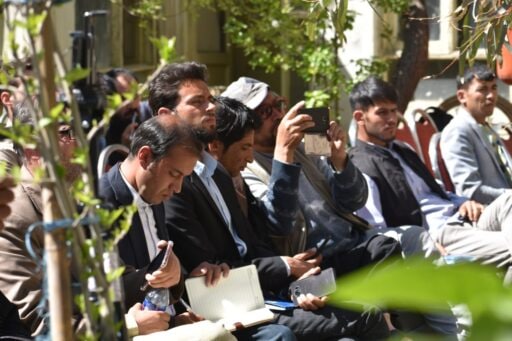 In the last seven months, a large number of citizens have abandoned Afghanistan by misusing journalists' names and their privileges while real and experienced journalists are still stranded in the country.
Shahzad called on international organizations to be careful in identifying journalists and not to allow others to use journalists' identities.
This comes as a list which was recently leaked to the media shows that 150 families, in the name of journalist, are included in a list to leave the country.
On the other hand, Sanobar Parsa Siddiqui, speaking on behalf of women journalists in Afghanistan, said that 85% of female journalists in Afghanistan are currently unemployed and there is no ground for them to improve or being employed.
Parsa called on international organizations to support female journalists in Afghanistan, and not leave them to be marginalized.
"The problems of female journalists in the country are increasing day-by-day. Today, they cannot participate in most news programs," she said, "We are concerned about the dire economic and financial situation of female journalists, and if this trend continues, it will be catastrophic," she added.
This comes as dozens of media outlets were shut down and hundreds of journalists lost their jobs since the "Islamic Emirate" takeover. In the latest case, the Islamic Emirate banned international media programs being published via local media outlets.