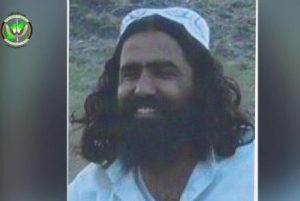 "Umar Khetab" known as "Umar Mansour" Al-Qaeda's top leader along with 80 members of the group were killed in a joint operation by ANA Special Forces and Resolute Support forces in Ghazni, Zabul, and Paktiya provinces, according to a statement by national security of directorate (NSD).
"Umar Khetab after Asim Umar, was the senior leader of Al-Qaeda terror group in the Indian peninsula, killed in Afghanistan," said the statement.
In addition, 27 members of Al-Qaeda network were arrested and 5 main bases of this group were completely destroyed.
"Qasim known as (Khorram Kiyani), Hassan Hamza, Jonaid and Mustafa, military head of al-Qaeda, three Punjabi Taliban and two local Taliban fighters were among those killed in the military operations," the statement added.
Members of Al-Qaeda members directly involved in the war against Afghan government and foreign forces. These members had an advising role in providing communications, using heavy weapons like rocket, mortar and training Taliban group.